Polyurethane non-slip floor gives your car a warm home
In many cities in modern China,underground garages have gradually been transformed from original concrete floors to garage floor systems.What are the types of garage floor?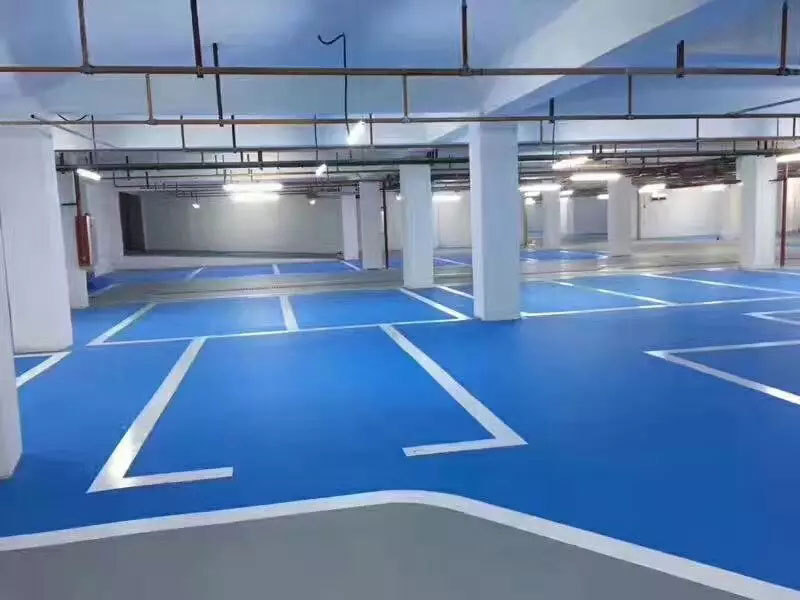 The floor types of the underground garage are selected:polyurethane non-slip floor,self-leveling cement floor(fire-proof A grade),concrete seal curing agent hardened floor and epoxy floor,etc.,while the Le Thai International Center uses polyurethane Floor.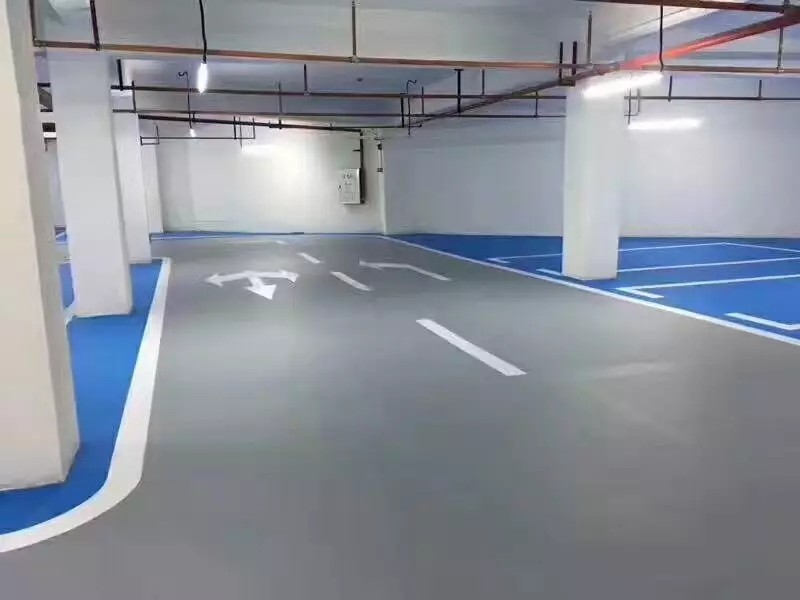 Lerthai International Center is jointly invested and constructed by China Lattice Commercial Real Estate Group,Hong Kong Chinachem Group and China Overseas Group.The total investment is over 4 billion yuan,with a construction area of​​620,000 square meters.With a six-story commercial podium and a four-story underground super-large parking lot,its underground garage requirements are also very high.
Why can polyurethane non-slip flooring be favored by Letai Center?Let's take a look together.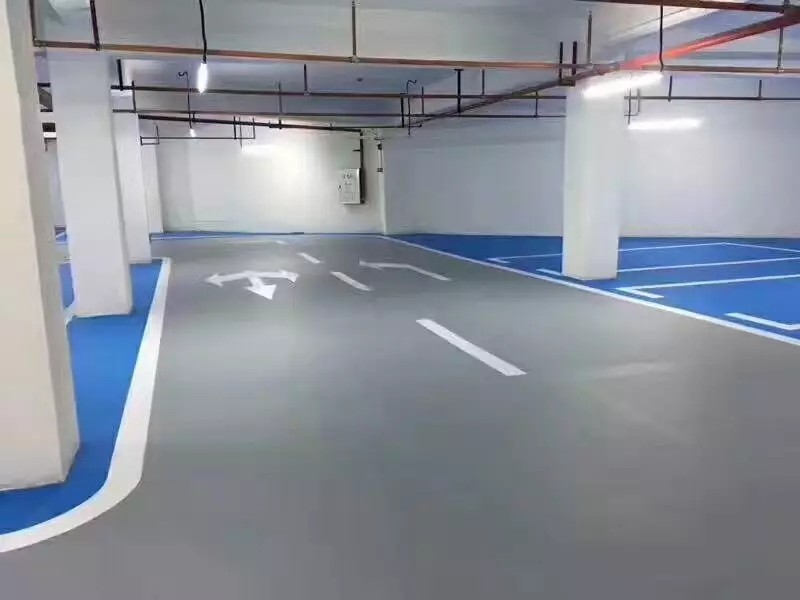 Polyurethane non-slip floor is an environmentally friendly floor without volatiles;it can be used safely regardless of environmental protection,health and safety,or fire prevention.Has super strong adhesion,which is very important for long-term wear resistance.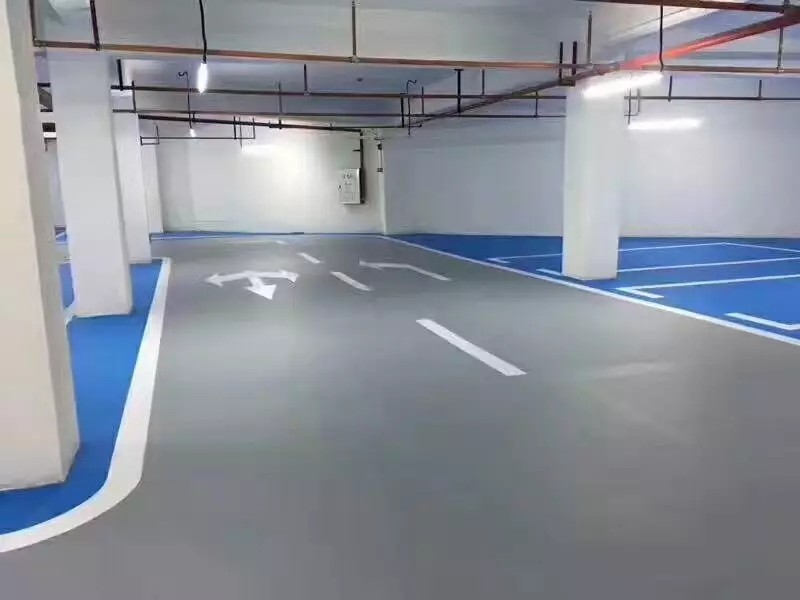 The strong cohesive force can grasp the aggregate in the system to maintain the integrity of the system in the case of heavy traffic.Paving is quick and easy.After the grass-roots treatment is completed,the parking garage floor system can be quickly paved with a uniform finish.
Construction process
01
Treatment of concrete base
Use a shot blasting machine for surface blasting treatment or sanding machine for sanding,and then remove surface dust and dross;repair of floor defects:holes and defects can be repaired with putty;clean the repaired concrete surface,spray or Brush with 1 or 2 coats of polyurethane primer.
02
Polyurethane Penetrating Sealing Layer,Undercoating,Treatment
Polyurethane material is used for infiltration and sealing of shot blasted and cleaned floors.Depending on the sand formation on the floor,1-2 times of infiltration treatment.Roll coating the polyurethane material with a roller.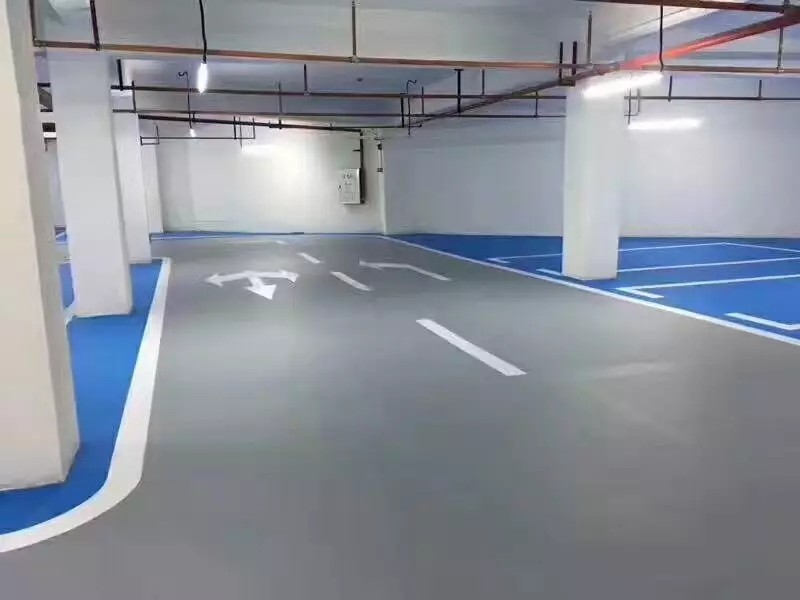 03
Polyurethane intermediate coating construction
Use the middle coating material as the main material,quartz sand as the auxiliary material,mix it as putty,and scrape the floor 4 times.Firstly mix the middle coating A component to prevent the color paste from sinking to the bottom,then mix the A and B components according to the specified ratio and stir well,and then slowly add the auxiliary materials according to the specified ratio,and use a stirring gun Stir well and use a batch knife or scraper to perform a full batch scraping operation.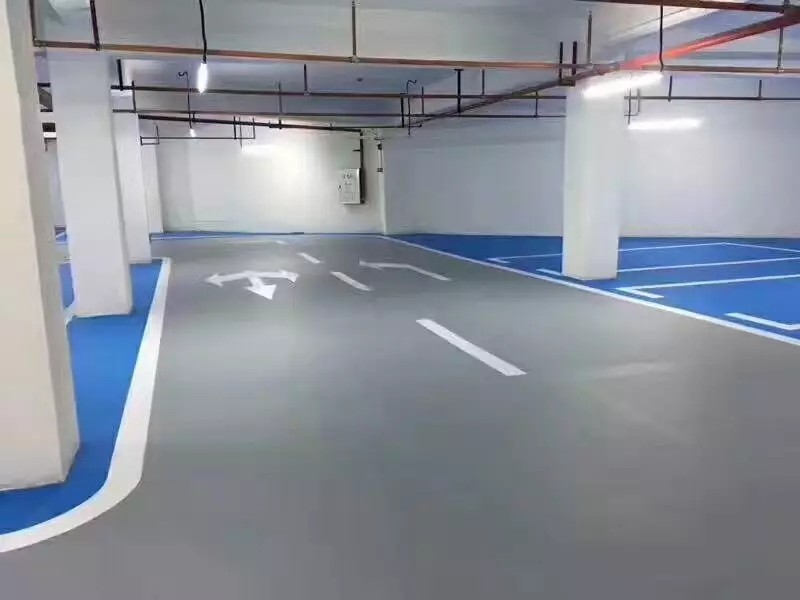 04
Polyurethane topcoat construction
The top coating material is used for top coating construction,and the top coating is applied twice.
After the first pass of the top coat is dry,the surface should be ground and smoothed and the local defect can be repaired before the second pass of the top coat.
Pay attention to the connection of the front and back component materials,and impurities should be removed immediately when roller coating is found.For large-area construction,each construction area should be roller coated as much as possible to prevent color difference.Do not apply when atmospheric humidity exceeds 80%.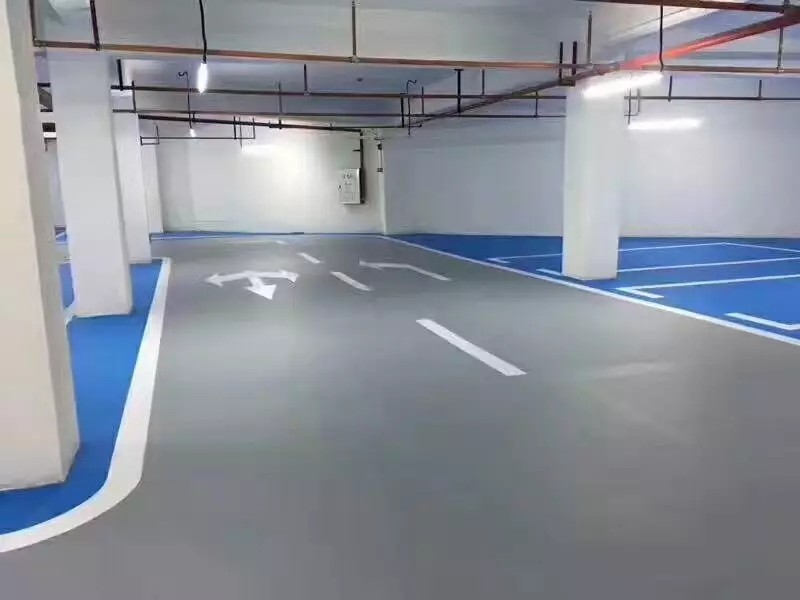 Coating maintenance period
After the topcoat is finished,it should be cured and maintained for at least 24 hours before walking.(It is strictly forbidden to tow or pull items)Only after 7 days of maintenance,can it be used normally without load.
Polyurethane non-slip flooring has been widely recognized and used by users because of its good abrasion resistance,scrub resistance,impact resistance,dust resistance,acid resistance,alkali resistance,slip resistance,and easy maintenance.Become the best choice for all customers.