Metro Supermarket Floor Project

Metro Supermarket floor
KAIDA always guarantees a high quality glamorous shiny floor rendering
In 1964, Metro supermarket started its business journey in Germany with a warehouse of 14,000 square meters. In 1995, it cooperated with the famous Jinjiang Group of China and entered China. It established Jinjiang Metro Cash & Carry Co., Ltd., which was the first A joint venture approved by the Chinese central government to establish chain stores in several major cities in China. Such old-fashioned big-name companies are rigorous and serious in their requirements, and even picky! Let's walk into the Metro supermarket and see what kind of supermarket grounds this company will choose?
Metro supermarket, set storage and supermarket as one, this positioning has higher requirements on the ground! The supermarket floor must be able to carry the forklift frequently to the ground every day, and also have certain requirements on the ground level. At the same time, it needs dust-free hardening and easy cleaning, and looks beautiful and generous. Based on the above considerations, the METRO Group decided to apply the tempered floor, namely the KAIDA tempered floor system, to the selection and construction process of the supermarket floor.
Into the Metro supermarket, the supermarket floor is smooth and clean, beautiful and pleasing to the eye! The tempered floor material used in the supermarket floor is made up of green environmentally-friendly concrete dense tempering agent and high-quality high-grade concrete. Through a series of deep chemical reactions, the pores on the concrete surface are sealed, and the ground is permanently hardened, dust-free, wear-resistant and impact-resistant. It has a marbled sheen. At the same time, the ground has good water repellency and oil stain resistance, and it is very convenient to clean in the later stage. Only the water can clean the pollutants on the ground in time. The maintenance of the ground is usually scrubbed with clean water or neutral detergent, which greatly reduces the maintenance cost of the ground.
The tempered floor that is often cleaned has a charming luster. Unlike other grounds, the supermarket floor treated by the KAIDA tempered floor system is brighter and brighter! In the repeated use and cleaning of the ground, the concrete compact tempering agent has been continuously chemically reacted with the concrete, and a high-quality ground is always guaranteed! This is also the secret of METRO Group's choice of tempered floor. It has been treated with tempered floor in foreign and domestic Metros (such as Guangzhou, Suzhou, Nanchang, etc.).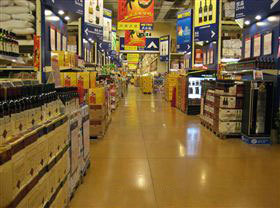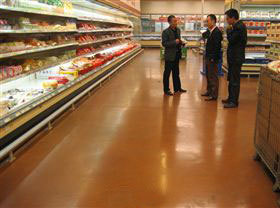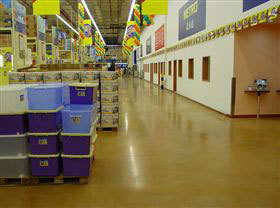 Tel:

86-022-83859963
86-15822925523
Email:
Skype:
Address:

No. 3302, Building 9, Boxuan Garden, Dagu South Road, Hexi Dist., Tianjin, China (Mainland)